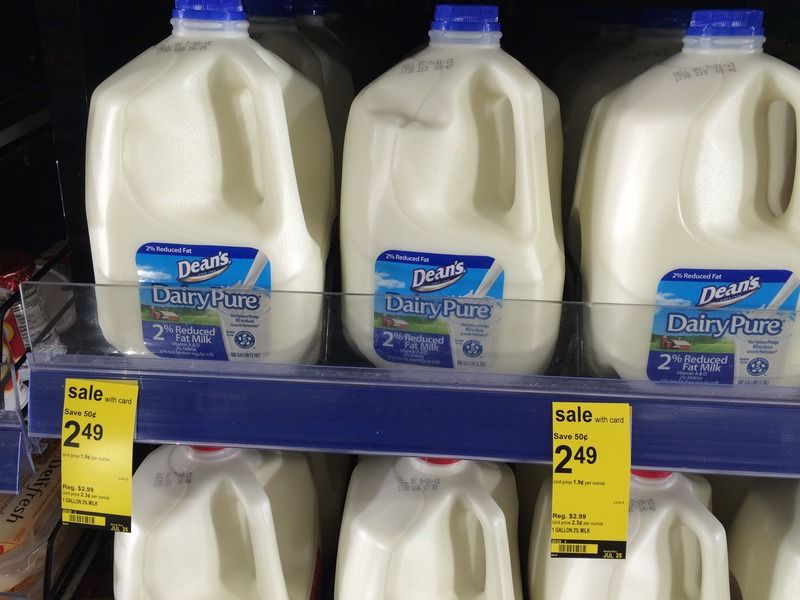 Print two more copies of the Dairy Pure Milk coupon! The $1/1 DairyPure milk or cream Printable coupon has reset! This rare and higher value coupon can be used over at Walgreens, whree one gallon of Dean's Dairy Pure milk is sale priced at $2.49 through Saturday, 8/1/2015.  This coupon is valid on a wide range of DairyPure brands, including Dean's, Viva, Meadow Gold, Garelick, Oak Farms, Tuscan, Hygeia and more.
Buy Dean's DairyPure Milk Gallon at Walgreens, $2.49
Net cost: $1.49!
All varieties of this milk are sale priced at $2.49, and that includes, the whole milk, 2%, and 1%.
To find this coupon, enter the new zip, 60102, in the blank box on this page and then click on the blue arrow until the changes take. Then come back and click in through this link. Sort by "Beverages," and scroll down until you see the coupon!
You can also find these products at Meijer and Walmart!
Print $1/1 Diary Pure Milk or Cream here!