Tuesday, September 30th, 2014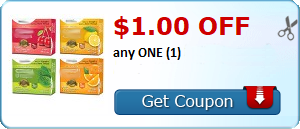 Reset! Print two more copies of the $1.10/2 Hershey's Snack Size Bags 9oz – 22 oz Printable coupon! This one doesn't expire until 10/31/2014, so plenty of time for Halloween candy sales!
The best place to use this coupon this week is over at Target, where they are on sale 2/$5.00! Here's the deal:
TARGET, through 10/4/2014
If you'd rather shop Walgreens:
WALGREENS, through 10/4/2014
Buy two Hershey's Snack size bags, $2.49 ea, for $4.98
Stack with the 0.50/1 from the October Walgreens coupons booklet
Net cost: $2.88/2 or just $1.44 each!