Monday, November 24th, 2014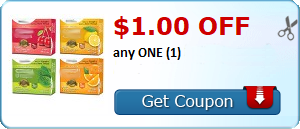 Here's a new printable coupon good for a Free Renuzit Adjustable Cone when you buy two Renuzit Adjustable Cones (up to $1.18)! We see these on sale quite often at the drugstores for as low as 0.88, and they are nearly always included in the Meijer "Ten for $10 with the 11th Free" sales. If you use this product, print now while this one is available! Coupon expires 12/31/2014.
Print B2GO Free Renuzit Adjustable Cones here!