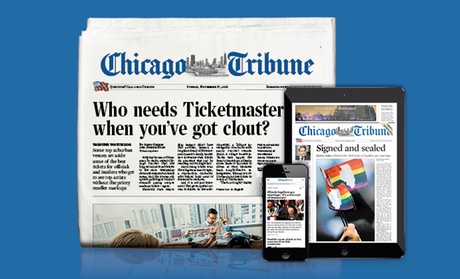 The Chicago Tribune deal is back on Groupon! This is a great way to get extra coupons delivered to your home each and every week, as the Sunday edition contains inserts loaded with coupons! A two-year subscription at just $20 works out to just 0.19/week!
$20 for a two-year Sunday subscription ($310.96 value)
$20 for a one-year Sunday subscription with daily Digital Plus subscription ($180.96 value)
Expires October 10th, 2014 and is limit 1 per person, but you may buy 1 additional as a gift. Limit 1 per household. Not valid for renewals; valid only for new subscribers or those who have not received home delivery in the past 30 days. Valid only within listed zip codes.
Get this deal from Groupon here!