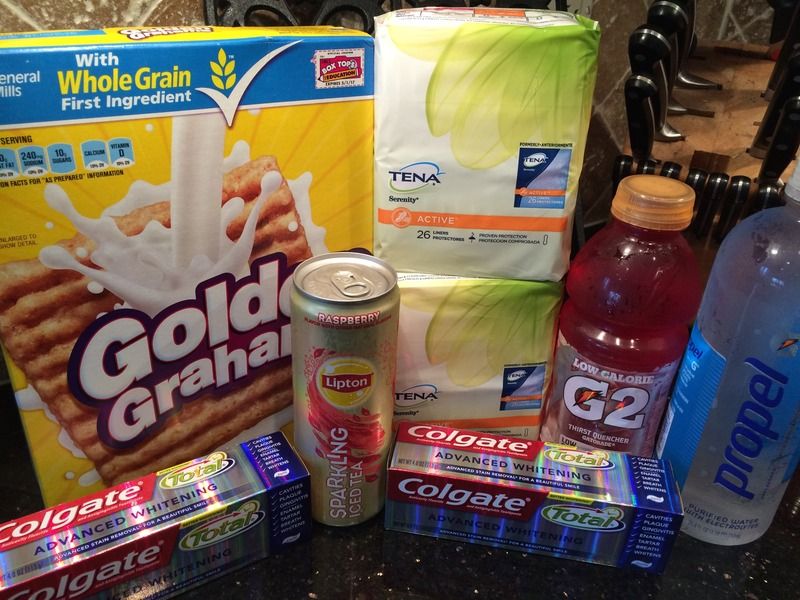 Walgreens and CVS Drugstore Shopping 7/5/2015! Headed out to the drugstores this morning, early as usual. The stores were empty! Here's what I bought, starting at Walgreens:
Golden Grahams cereal, $1.88. Used $1/1 printable, NLA
Total after coupons was 0.91 and I got back 10 BR. Submitted for 0.75 back from SavingStar. Net cost: 0.15 with a savings of $3.86. If you didn't get the $1/1 printable, you can still use the 0.75/1 Golden Grahams Printable coupon for a great deal! Off to CVS…
2 Tena Liners, BOGO 50% off at $3.99, $5.98. Used two $2/1 Tena Printable coupons
2 Colgate Toothpaste, $3.00 ea, $6.00. Used two $1/1 Colgate Toothpaste Printable coupons
1 Lipton Sparkling Tea and 1 Gatorade, 2/$2.00
Propel Water, $1.25
Total after coupons was $10.26 and I paid with $7.00 in ECB and the rest on a card. Got back $12.25 in ECB ($4 for the Tena, $4 for the Colgate, $1.25 for the Propel, $2.00 for the Gatorade/Lipton, and $1.00 for Spring spending). Net profit: $1.99 with a savings of $23.13.
Net profit for everything in the photo: $1.84 with a savings of $26.99