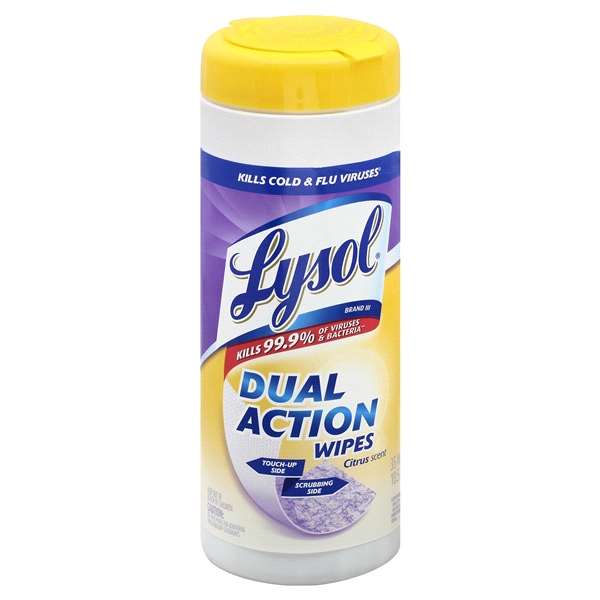 UPDATED (thanks, Fran)!
Stock up with this deal on Lysol Wipes at Meijer! Next week, starting Sunday, Janyary 14th in most Meijer stores and January 18th in the Thursday Markets, Lysol Wipes will be sale priced at $1.99. When you buy four participating products, you will get $4.00 instant savings, and the Lysol wipes are particpating! That brings your net cost down to just 0.99 each, and there are manufacturers' coupon available for a better deal!
Buy four Lysol Wipes, $1.99 ea, for $7.96
Get $4.00 instant savings
Use two 0.55/2 Lysol Wipes Printable coupons (Limit 2) or
$2/2 Lysol mPerks eCoupon (Limit 1 use) or
0.50/1 Lysol Wipes from the 12/10 or 1/7 SS
0.86/4 or just 0.22 each!
Note your lowest price is to use one mPerk eCoupon and two 0.50/1 from the inserts!