Free Kids Character Band-Aids at Dollar Tree with Insert Coupon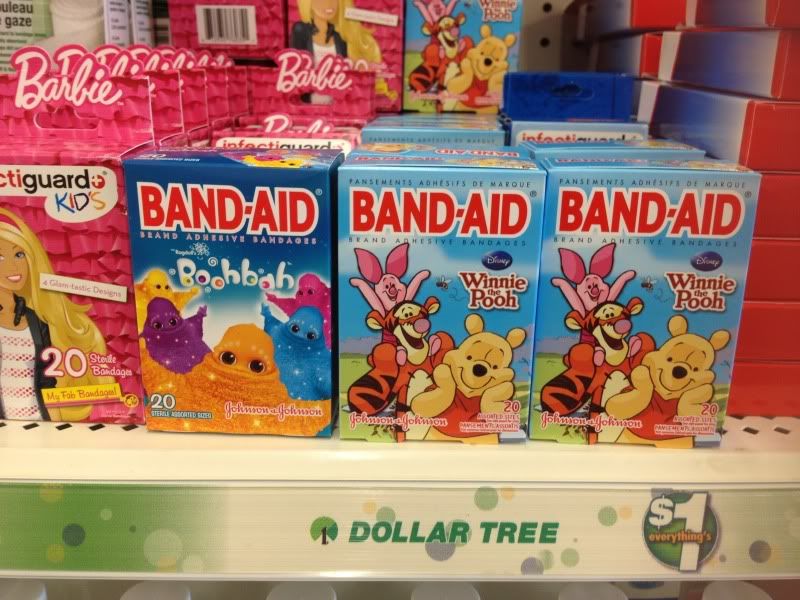 Update: The fine print of this coupon specifies you must buy two different products, so this deal is only valid if your Dollar Tree carries Neosporin or Johnson & Johnson products, too. Thanks, Kari!
You can use the $3/3 Band-Aid coupon in the 10/6 SS over at Dollar Tree for Free Band Aids! There are up to three varieties of kids' bandages available: Winnie the Pooh, Booh Bah, and Avatar.
Note the Dollar Tree coupon policy states: "We accept coupons for over a dollar on multiple items if the coupon amount does not exceed the combined retail price of the items indicated."
Tags: Dollar Tree, freebies