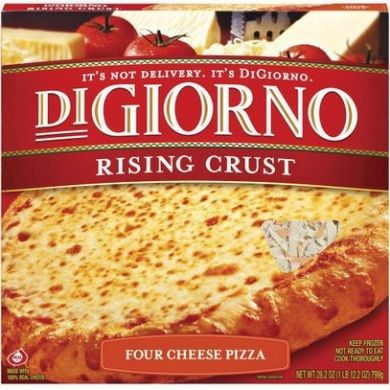 There is a new Catalina coming to select stores on DiGiorno large 12″ pizzas! Here are the details:
DiGiorno 12″ Pizza Meijer, Walgreens, Dominick's, Jewel
10/7/2013 – 11/3/2013
Buy 2, Get $1.00 OYNO
Buy 3, Get $2.00 OYNO
Buy 4, Get $3.00 OYNO
The $2/2 Digiorno large pizza coupon in the 8/25 RP expires 9/30/2013, so it won't be available during the Catalina, but lucky for us there's a $2/2 DiGiorno Large Pizza Printable coupon available! The coupon I printed today doesn't expire until 10/29/2013. Now all we need is a sale sometime in October for a great deal 🙂
Print $2/2 DiGiorno Large Pizzas here.