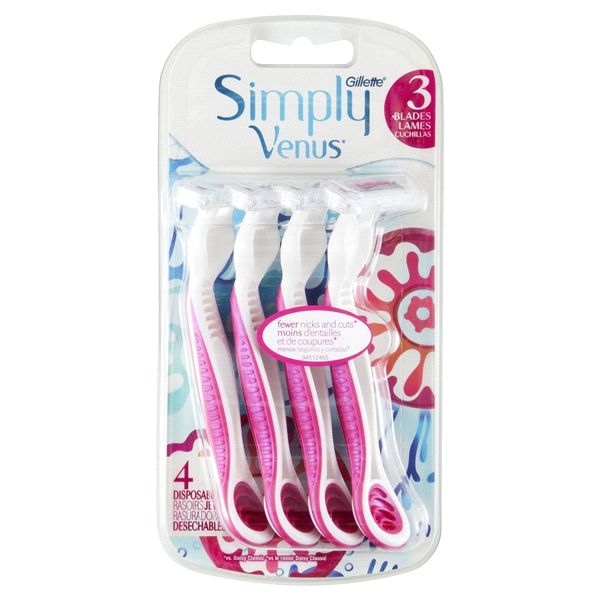 Stock up on Venus Simply Disposable razors and Venus shave gel at Meijer! This week, starting 9/1/2016 in the Thursday markets, you will get $5.00 OYNO when you purchase $20.00 in P&G beauty products. In addition, you will also earn a $5.00 OYNO for spending $25.00 or more in Gillette shaving products. Combine the savings with manufacturer's coupons for a better deal!
Buy four Gillette Simply Venus Women's Disposable Razors 4ct, $5.99 ea, for $23.96
Buy one Gillette Venus Women's Shave Gel with Olay, $2.74
Subtotal is $26.70
Use four $3/1 Gillette Razor or Disposable coupons from the 8/14 or 8/28 P&G
Pay $13.95 and get two $5.00 OYNO Catalinas
Net cost: $3.95/5 or just 0.79 each!
Print 0.75/1 Venus Shave Gel here!